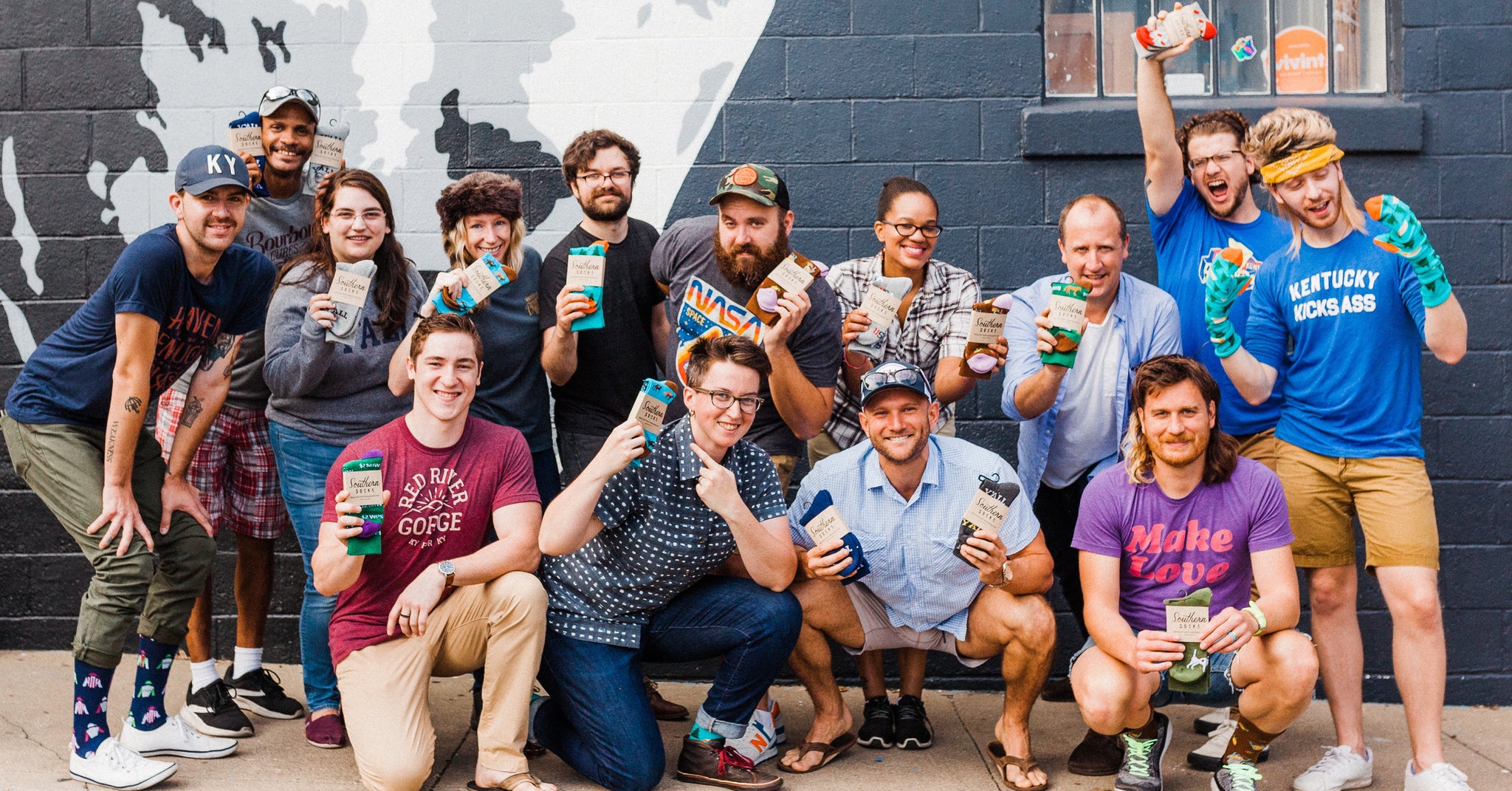 Our Story
Southern Socks is based in Lexington, Kentucky, and was founded by the folks behind Kentucky for Kentucky. Maybe you've seen our world famous Y'ALL shirts? Or how about our fried-chicken scented candles? We once tried to crowdfund a Super Bowl commercial for Kentucky and rebrand the state, all without anyone's permission. Needless to say, we love the South and know a thing or two about state pride.

That's why, when people couldn't get enough of our Y'ALL and Kentucky State Shape socks, we knew we had to launch Southern Socks to expand upon these kick-ass designs and represent every state in the South. All of our high-quality socks are proudly made in the USA and available for purchase online and at a number of fine stores. Check back frequently — we're adding retailers and fresh new styles all the time.

Rock Out With Your Southern Socks Out!
Featured In:
Partner Up
Let's kick ass Together
Are you an awesome Southern maker or brand? If so, drop us a line! We love collaborating, so if you think we can do something awesome together, let's kick ass for the South, by the South!
Learn More